COLLABORATION FOR THE KIDS
A recent CALMS team visited El Paraiso in Zacapa, Guatemala and discovered a good basis for future work.  Immanuel Lutheran in Fairmont, MN is offering the very best of their talents to bless school children and teachers in this remote village.  When Sylvia, the director of the primary school, discovered that several team members have advanced degrees in education and literacy she invited them to work directly with the children during the school day and to equip local teachers in afternoon workshops.
CALMS Missionary Charles Cohen remarked, "Sylvia and the other teachers are extremely supportive of the team's efforts — both to work directly with the students but also to attend the educator workshops in the afternoon.  I have never seen such willingness on the part of a school staff to give up their afternoons for training sessions — in our area of La Unión the teachers and directors usually want to return home to their families as soon as possible."
It is a joy to see North American visitors and Guatemalan educators rally around their common love for the students.  Pray that God will be glorified in this dynamic partnership in Guatemala based on service in the name of Jesus Christ!
Praise God that these missionaries exercises were able to draw out the very best of the visitors and the host community.
Pray for Immanuel as they map out topics for future training sessions.
Thank God for local teachers who are willing to devote time and energy to creating a bright future for the children.
Pray for Pastor Adam Carnehl — he is only in his first year of ministry at Immanuel and already has the lofty task of building an international partnership.
May we be so bold as to ask you to also pray for the work of CALMS. We strive to broker open and mutually beneficial relationships like the budding partnership between Immanuel and El Paraiso. Seeing it happen in real time really makes our joy complete. Please be in touch if your congregation could benefit from a relationship like this.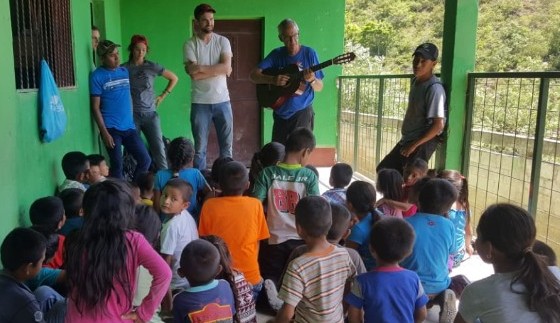 SCHOLARSHIP DISTRIBUTION ON AUGUST 3 IN ZACAPA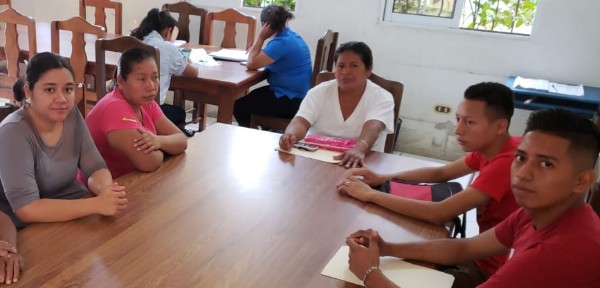 In addition, dozens of short-term teams sent out by CALMS to this country are also working with a growing number of scholarship students who are learning to use their spiritual gifts and talents to help other youth and children in their communities study God's Word and follow Jesus. These young leaders are also helping their communities in practical ways like serving on the village council, leading small groups, and serving as cultural helpers with our short-term teams when they visit their community.
IMPROVING NUTRITION FOR STUDENTS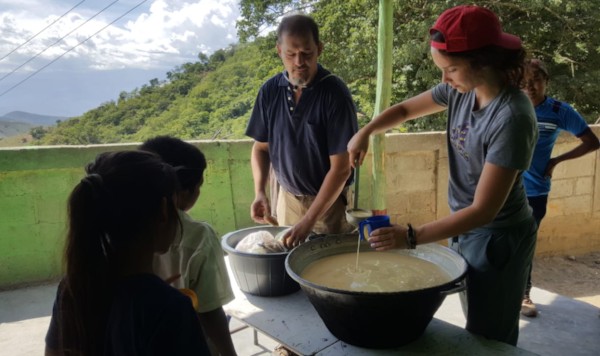 A major strategy for CALMS' ministry in Guatemala focuses on helping establish healthy communities. Working in partnership with community councils in villages that are challenged by economic hardship, US congregations work for a minimum of five years to help improve the education, health, leadership and spiritual life of communities. This approach not only helps challenged communities in practical ways but helps US volunteers learn valuable spiritual lessons and develop mission skills that they can apply back in their hometowns.